MARKER SCENTS
Los Angeles: JonMarc Edwards, 2021. 1st Edition. Publisher's color photo-illustrated, Hardcover Imagewrap.
I have recently compiled a selection of my daily impressions from a collection of over fifty sketchbooks. These observations and aphorisms comment on domestic insights, sex, celebritism, politics and the economy of art making.  Filled with spoonerisms, chiastic patterns and humorous provocations this book will activate one's thoughts and entertain your own insatiable sense of wonder. So grab a magic marker and a sketchbook, take a deep breath and jot down your own visions or practical information after perusing MARKER SCENTS.
Released in September 2021 as an edition of 200. Fresh and captivating!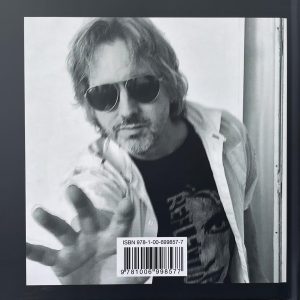 Back cover: jonmarc at Silver Lake studio, Los Angeles.